Welcome
Xanderon Engineering Ltd a recognized name in pipeline equipment and services delivers safe integrity solutions for onshore and offshore applications. XEL's experts provide hot tapping & plugging, pipeline cleaning, geometry, pigging and non-tethered plugging pig technology services for any pressurized pipeline system.

Hot Tapping & Plugging Services


XEL Services, provides an unmatched level of piping system services and is 100% responsive to the ever-changing needs of its diverse customer base ranging from transmission pipelines located on or offshore ...

---

Freeze Plugging Services


When line flow can temporarily be stopped for controlled freezing, and particularly where there is restricted work access at an industrial or commercial piping jobsite, XEL's pipe freezing services offer the perfect solution for 1/2" through 48" piping systems—with hot water lines up to 230°F.

---
• Line Plugging & Stopping Services.


With the recent economic developments and governmental changes in regulations, many have made the decision to outsource their line plugging maintenance requirements.....

---

Project Support Services


Supply of specialized manpower.
Procurement of pipeline consumables, (Valves, flanges, fittings) etc.


...... Read More

---
Pipeline Intervention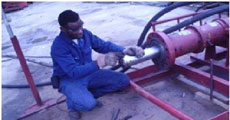 Hot Tapping & Plugging are field proven methods for accessing the interior of an operating pipeline while avoiding shut down of the Line. Hot Tapping provides a temporary or permanent solution to repairing leaks and anomalies in your pipeline without shutting down flow.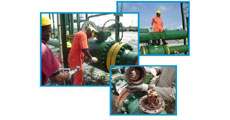 Our XEL valve repair solution is a unique combination of highly-skilled technicians that provide onsite, emergency and scheduled repair services; scheduled or routine shop repair.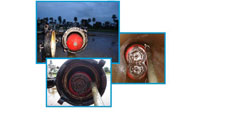 XEL
provides an aggressive line of cleaning pigs, launching and receiving systems, geometry inspection services, environmentally friendly detergent-based cleaning fluids, cutter repair, drying service, pipeline cleaning, welding, plus field support personnel and equipment to meet your specific pipeline applications.